Yoga and Meditation

Yoga is the ancient science to maintain physical health and wellbeing of the body and its systems. Meditation is an integral part of mental balance and maintaining harmony in the mind and consciousness. Both group and private tuition can be arranged on request. Please contact Acharya Rajan to confirm current classes and tuition.
Blissful weekend Yoga Retreat in Kenthurst Yoga Centre
Includes Exclusive Vedic Astrology workshop


Hurry up!
Booking are available now for coming Yoga and Meditation retreat. Please contact Asap at 0434570379 or Email: at fivedimensionvedic@yahoo.com (Booking- in 1 week advance is essential )

- To physically retreat means to take a step back or withdraw, to become centred again and mindfully replenish yourself and focus on new inspiration for 2013.

Vedic Astrology
This ancient divine science was born in Nepal and India, travelled to Greece and spread around the world.
Known as both an art and science, which provides an interpretation of the influence of the stars and planets on human affairs.

**Exclusive Vedic Astrology workshop**
Knowledge related to the planet's movements and their effects on living beings in this world.It unfolds the uncertainties in life, minimizes stress, and enables one to step in the proper direction. Furthermore, the Vedic astrology deals with various aspects of our life such as family life, marriage, education, children, career, health, social status, wealth psychology, level of satisfaction and so much more.

Retreat Programme:
Sat: 10 am Arrival and registration ( for those who are camping, can set up tents)
Sun: Depart after Lunch (1pm)
- All meals and snacks inclusive
Activities includes:
- Hatha Yoga, Kundalini Yoga, laughter yoga, Karma Yoga
- Dancing yoga/Kirtan
- Yoga Nidra/Relaxation techniques
- Exclusive Vedic Astrology workshop
- Bushwalking, swimming, caving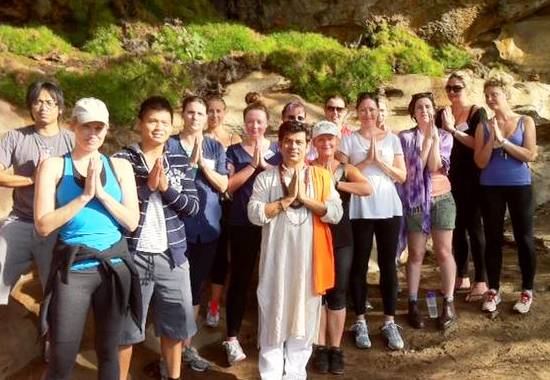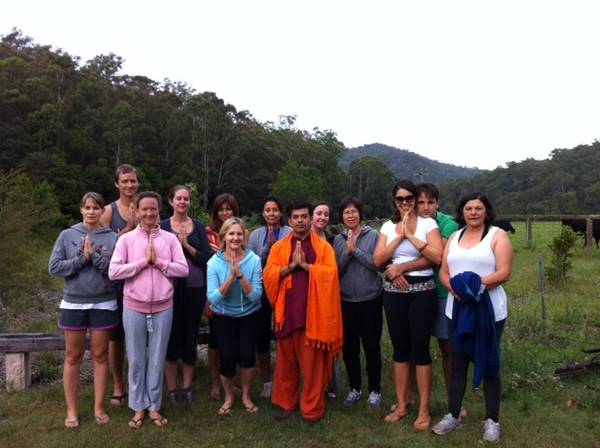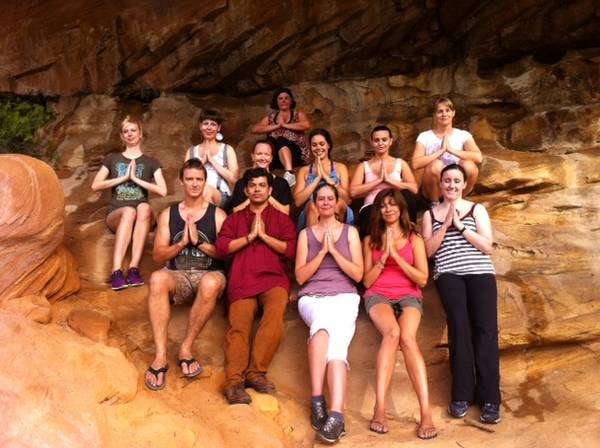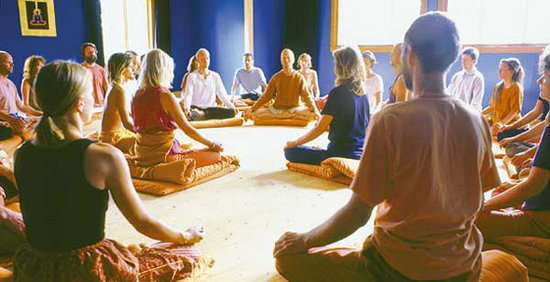 Courses and private tuition in Vedic Sciences
We invite you to our new course

HEALING
MEDITATION

Starts 6th September
Thursday 6:30 – 8:00 pm


It is a 12 week course of guided meditation techniques for everybody
with Acharya R. Sharma.

Meditation techniques are not just strenghtening your body and improving your health, but they also activate and awake the higher centres responsible for evolution of human conciousness.
Every session will start with few gentle exercises to prepare your body for sitting in meditation posture and afterwards there will be disscussion and some refreshments.
______________________________________________
Price: $180 /$120 concession – bookings required.

Please bring your own mat or hire for $2 per class
______________________________________________

Yoga in Daily Life teaches traditional yoga postures, breathing exercises, relaxation and meditation.
Yoga in Daily Life The System is a complete system which will improve your flexibility and stamina. It offers gradual and steady development regardless of age or physical condition and is open to everyone.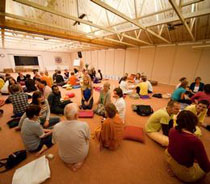 Currently operational are courses in Astrology and Sanskrit/Nepali/Hindi language based in Sydney. Online courses are also available for those who wish to learn by distance education.
Services are available by appointment, email, telephone, postal mail or via internet communication.

Contac Details:-Mob 0434570379 Email:-fivedimensionvedic@yahoo.com Postal Address:- GPO BOX 151 Marrickville, NSW-2204 Sydney, Australia.